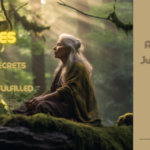 The 7 Serenities: A Path to Calm and Relaxation in Just 10 Minutes a Day
June 19, 2023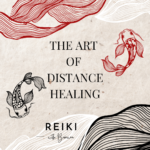 The Art of Distance Healing Web Class | 5th December 2023
November 17, 2023
The 7 Gratitudes: A Journey Through Japanese Spiritual Wisdom in Just 10 Minutes a Day
Your 7-Day Journey into Gratitude!
Gratitude IS an art. It is a way of thinking and being that can be enhanced through practice. The founder of the system of Reiki knew this and that is why he added Be Grateful to the Reiki Precepts. But, as always there is the question of how to bring gratitude into our conscious world. Here are some authentic Japanese principles that aim to do just that.
WHAT YOU WILL LEARN
Each day will focus on an essential principle rooted in Japanese spiritual traditions—focussing on Japanese wisdom, Shintoism, and naturally the system of Reiki. The selected principles serve as guiding lights that can resonate with both beginners and advanced practitioners, creating a balanced and well-rounded experience. Through guided meditations and the Art of Gratitude you will learn to:
Connect with Nature (Shizen): Understand your intrinsic bond with the natural world.
Embrace Oneness (Ichigo Ichie): Appreciate the uniqueness of every moment.
Revere Ancestors (Tama): Connect with the spiritual lineage that shapes you.
Purify Your Inner World (Misogi): Uncover the purity that lies within.
Recognize the Sacred Within (Kami): Tap into your inner divinity.
Celebrate the Breath of Life (Toji): Honour your breath.
Be Present (Ima): Ground yourself in the now, embracing its potential and beauty.

THE FLOW
The 7 days are designed to flow seamlessly from one to another, each day building upon the lessons of the previous.
The journey starts from the external (nature/body) and moves towards the internal (self/mind), and then towards the interconnectedness of all things (spiritual/breath). Finally, we return back to ourselves, grounded and transformed. This progression not only allows for a building up of complexity but also for a natural flow that makes it easier for the practitioner to cultivate a deeper and more encompassing sense of gratitude.
By the end, you will have a comprehensive understanding of these seven principles, integrated into your daily life through gratitude.
THE TRANSFORMATION
Cultivate Gratitude: Develop a constant state of gratitude, which is the cornerstone of wellbeing.
Deepen Your Reiki Practice: These principles are complementary to the system of Reiki, allowing you to deepen your practice from a Japanese perspective.
Holistic Wellness: Experience wellness in your body, mind and breath through gratitude accessed through a culturally rich context.
Don't miss this opportunity to embody the spiritual richness of Japanese tradition. Explore The 7 Gratitudes and unlock the doors to a more harmonious life!
How does it Work?
Each day for 7 days you will receive a notification to click on that brings you to this webpage with a new 10 minute visualization to listen to.
This is an audio course, not a video. Now you can close your eyes and immerse yourself in your inner world. All you have to do is click "play" and let go.
I recommend:
Wearing headphones to give you a dedicated sense of inner work without distraction (but if you don't have them, that's OK too)
Seat yourself comfortably or lie down, just make sure your physical body is free to breathe easily
Try it first thing in the morning before getting out of bed or…
Try it last thing at night before falling asleep or…
Do both! The more often you let yourself experience The 7 Gratitudes, the more effect it will have on you.
What happens after the 7 days?
Great news! You can keep repeating The 7 Gratitudes for free. Start from Day 1 again or choose the day's practice that works best for you on any particular day.
I invite you to embark on this journey with me. For 7 days, give yourself the gift of under 10 minutes of the Art of Gratitude. You will experience a change in your connection to your world by integrating the practices into your world. Let me know how you go!!!
Join me in The 7 Gratitudes to cultivate the Art of Gratitude .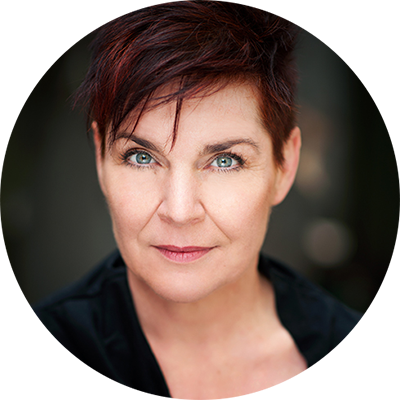 "I just wanted to say that I loved this meditation series. Bronwen, your voice is absolutely Divine! I would listen to anything you record! I loved that each meditation built upon the last and softly led the listener to a place of deep inner serenity. I will definitely listen again! With great gratitude… " Mary's experience of The 7 Serentities
---
---