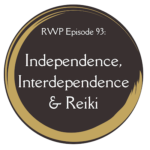 Independence, Interdependence and Reiki with Reiki Women Podcasts
July 9, 2023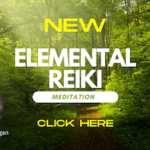 NEW MEDITATION: Elemental Reiki
July 9, 2023
Reiki Precepts: the Basics … and More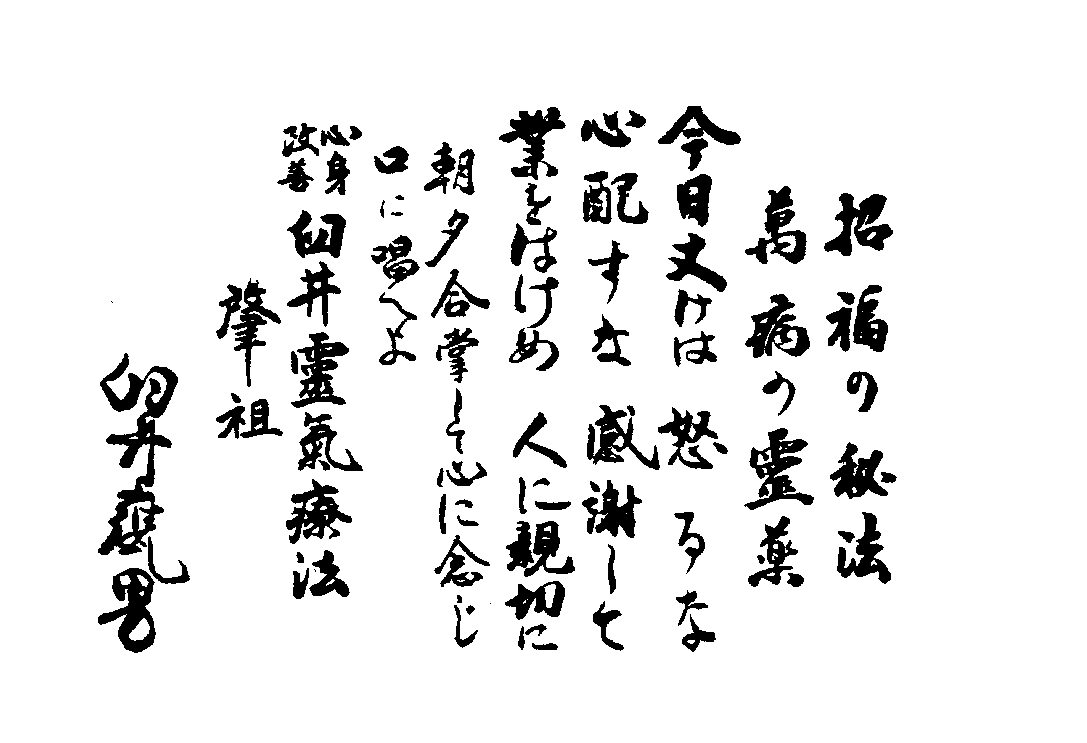 The Reiki Precepts are one of the five elements of the system of Reiki, typically presented as five simple guidelines. You can find them below, with the refrain "For today only" added to each one to give the practitioner an understanding of how to place the precept in life. 
For today only, do not anger: This precept encourages mindfulness and emotional intelligence. Acknowledging and releasing anger clears the way for personal growth and spiritual development.
For today only, do not worry: The precept promotes trust in the natural flow of the universe, fostering resilience and adaptability in the face of challenges.
For today only, be grateful: Gratitude serves as a foundation for humility and compassion, enhancing our interconnectedness with others.
For today only, I will do my work honestly: This precept is an invitation to embrace integrity and authenticity, aligning our actions with our true nature.
For today only, I will be compassionate to myself and others: Kindness cultivates empathy, allowing us to recognize the divine in all beings and fostering a sense of oneness.
Simple, right? Not exactly. As a foundation for the practice of Reiki, we can say they offer guidance for ethical living and spiritual growth. But there are even more hidden aspects to these precepts that can lead to a deeper understanding of their true significance.
Mikao Usui, the founder of the system of Reiki, introduced these precepts as a means for us to embody Reiki itself. He offered additional techniques and practices to help us grasp the profound meaning these precepts hold in our everyday lives. These techniques and our understanding of them come from a variety of backgrounds but are largely influenced by the Japanese practices of Shingon Buddhism, Shintoism and Shugendo. Here are some of the themes that we can explore when delving into the Reiki Precepts.
Impermanence:
The phrase "For today only" in each Reiki Precept reminds us of the impermanence of life and the importance of focusing on the present moment. By embracing the concept of impermanence, we can cultivate an attitude of non-attachment, reducing suffering and fostering inner peace. We know that each moment of life is different, everything has different causalities, different environments, and different intentions. By accepting this we begin to loosen our expectations on life, allowing us to be more flexible and understanding.
Interconnectedness:
The Reiki Precepts emphasize the interconnectedness of all beings by encouraging kindness, gratitude, and ethical behaviour. Practising these principles allows us to recognize our interdependence with others and the environment, promoting a sense of unity and compassion. At this point in time, to understand that we can not exist without our environment is to consider how we can make this world a better place for everyone right now and into the future.
Balance:
The Reiki Precepts encourage a balanced approach to life, integrating our physical, mental and heart well-being. The Japanese call these centres san mitsu. Leaning into harmony in all three aspects of our lives, we can achieve a state of equilibrium that supports optimal health and personal growth. This can also be expressed as wholeness. To be whole is to experience personal balance—a balance that relates to you and your universe. It is not a comparative wholeness where we judge ourselves against the abundance of others.
Self-Reflection:
The Reiki Precepts invite us to examine our thoughts, emotions, and actions, fostering self-awareness and personal responsibility. Through self-reflection, we can identify areas in our lives that require healing and growth, allowing for transformation and spiritual development. This is not asking us to work solely in the mental sphere, which can cause imbalance, especially in the top-heaviness of today. It is asking us to be aware, to not live in ignorance, and to use contemplation to gain a better understanding of the choices we make each moment to serve ourselves and the world around us.
Non-duality:
The Reiki Precepts remind us of the non-dual nature of reality, in which seemingly opposing forces coexist and complement each other. For example, by releasing anger and worry, we make space for gratitude and kindness. Recognizing the non-dual nature of existence helps us to transcend the illusion of separation and experience oneness. We also explore this when we work with the three Reiki symbols and mantras, bringing the opposites of the Earth and the Heavens into one space to live in balance. The fourth Reiki symbol and mantra also express the benefits of the sun harmonising with the moon to create one world, our world.
Self-Mastery:
The word Master has been thrown around a lot within the system, yet no-one can truly call themselves a master. In the system of Reiki we allow the Reiki Precepts to serve as a roadmap for our spiritual growth, guiding us on the path of self-mastery. By consistently applying these principles in our daily lives, we can develop the qualities of wisdom and compassion, which are hallmarks of an enlightened being. This doesn't mean we will be enlightened any time soon, but it gives us direction, a right path to walk with clear intent.
By exploring the Reiki precepts, we can deepen our ever-developing understanding of their true essence. This, in turn, can lead to profound healing, personal growth, and a greater interbeing with "Rei", this great energy that lies at the heart of the Reiki practice.
Elemental Reiki – Guided Precepts Meditation
If you would like to continue to explore the Reiki Precepts in your life, try this guided visualisation I have created called Elemental Reiki which takes a Reiki Precept and parallels it with one of the five nature elements to flesh out more meaning and, more importantly, embody the precepts.
Experience the profound meaning and personal embodiment of these principles as they intertwine with the elements. Feel the ebb and flow of water releasing anger, find stability in the grounding earth to let go of worries, ignite fiery passion through gratitude like fire, breathe in the honesty and clarity of air, and cultivate kindness through connection with the universal energy of ether. Elemental Reiki brings the precepts and nature together in a deeply resonant journey of self-discovery.