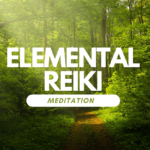 Elemental Reiki Meditation
July 3, 2023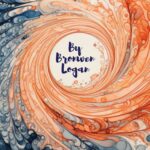 Gratitude in Motion | Book
September 12, 2023
Become the Author of Your Own Life Story | Web Class
$45.00
Do you find yourself entangled in stories that no longer serve you—stories told by you, your peers, your culture, or even your profession? Are you a healer, teacher, or practitioner seeking to shift those narratives into more empowering and healing scripts? If so, this 90 minute workshop is your chance to become the author of your own life story. (Fee is in $US)
Description
Description
This is a pre-recorded web class with Bronwen Logan.
Suitable for:
AEveryone wanting to change
Teacher: Reiki Author and Teacher Bronwen Logan
Length: 90 minutes
Includes: 1 video of teachings with 1 pdf of class slides
Do you find yourself entangled in stories that no longer serve you—stories told by you, your family, your peers, your culture, or even your profession?
Are you a healer, teacher, or practitioner seeking to shift those narratives into more empowering and healing scripts?
If so, this one-hour workshop is your chance to become the author of your own life story.
In this specialized workshop, Bronwen Logan focuses on the art of Storytelling and the use of magical words or mantras, kototama in Japanese, as a transformative Reiki practice. Guided by the five Reiki precepts, you will explore:
The Stories We Tell Ourselves: Challenge self-limiting narratives and rewrite them into personal mantras that act as your life's affirmations.
The Stories Others Tell Us: Consciously sift through stories you've absorbed from friends, family, and society, finding new angles and perspectives.
The Stories Our Culture and Work Imprint on Us: Unpack the narratives that influence us en masse and learn how to adapt or counter them with your own stories.
What You'll Gain:
Craft Your Personal Healing Mantra: Condense your newly-written narratives into powerful personal mantras that serve as your go-to source of strength and serenity.
Empower Through Empathy: Learn a universal compassion mantra , becoming a catalyst for others' healing journeys, without imposing your will on them.
By the end of this workshop, you won't just be a passive listener to the stories your world tells you; you'll be an active narrator, armed with the tools to transform not just your story but the stories around you.
Only logged in customers who have purchased this product may leave a review.