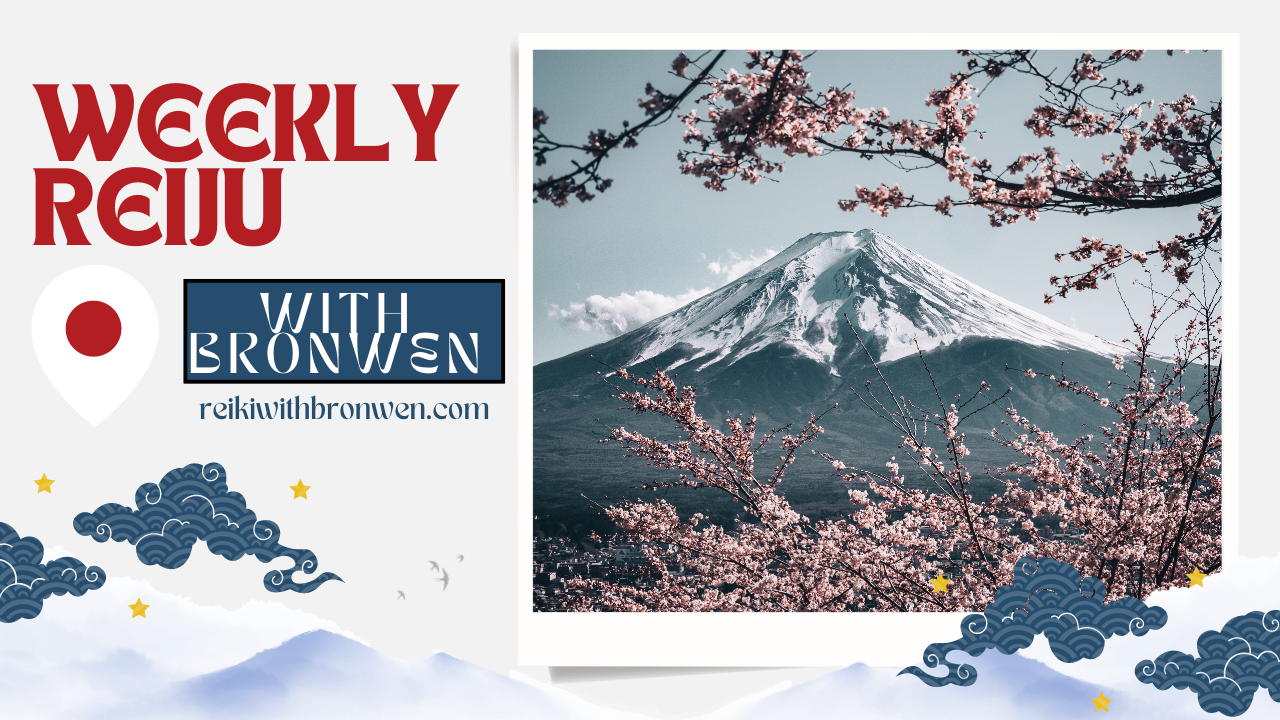 Online Weekly Reiju with Bronwen
February 7, 2023
Would you like a Reiki coach?
Do you love the support of a group?
If you answered, yes, to either of these questions then join Bronwen Logan every second Sunday (or Monday in Australia) – to practice the foundation practices of the system of Reiki
– and delve deeper in the Japanese aspects of the system of Reiki
– as well as receive Reiju – a Japanese Reiki blessing
It's tough trying to practice on your own. In this group of like-minded Reiki practitioners, you can find a spiritual home. Join in as much as you like – with or without camera – and be reminded why it is you practice the system of Reiki
Perfect for:
– if you want support in continuing your Reiki self-practice
– if you would like assistance in developing your Reiki business
– and if you are open to the continued learning experience of life then join Bronwen here
Everyone is welcome!
Recordings:
There will be recordings made available in the forum. Recordings will be available for one month.
Dates and Times:
Duration: 1-hour long
Dates: Every second Sunday starting 15th January (USA & EU dates), Every second Monday starting 16th January (AU date). These are listed once you have enrolled.
Time: Based upon 8am Australian time. (eg. January 4pm EST, 1pm PST, 9pm London)
Reminders for classes will be sent by email.
Payment:
To make this group accessible to everyone, Bronwen is offering you the opportunity to NAME YOUR PRICE!
You can pay as much or as little as you want or can, each month on a recurring basis. The currency is in US dollars.
Cancel at any time.
Upgrade or downgrade how much you wish to offer each month at any time!
With over two decades of expertise, Bronwen Logan is one of the leading voices in the system of Reiki. A key founder in both the International House and Shibumi International Reiki Association, she's also penned multiple books on the system including The Reiki Sourcebook; The Japanese Art of Reiki, Beginning Reiki, Beginning Healing, The A-Z of Reiki, and Your Reiki Treatment as well developing many meditations to support students and teachers in this work. Apart from studying the Japanese aspects of the system, writing and working with animals is a core passion. You can find Bronwen teaching privately online or around the globe!